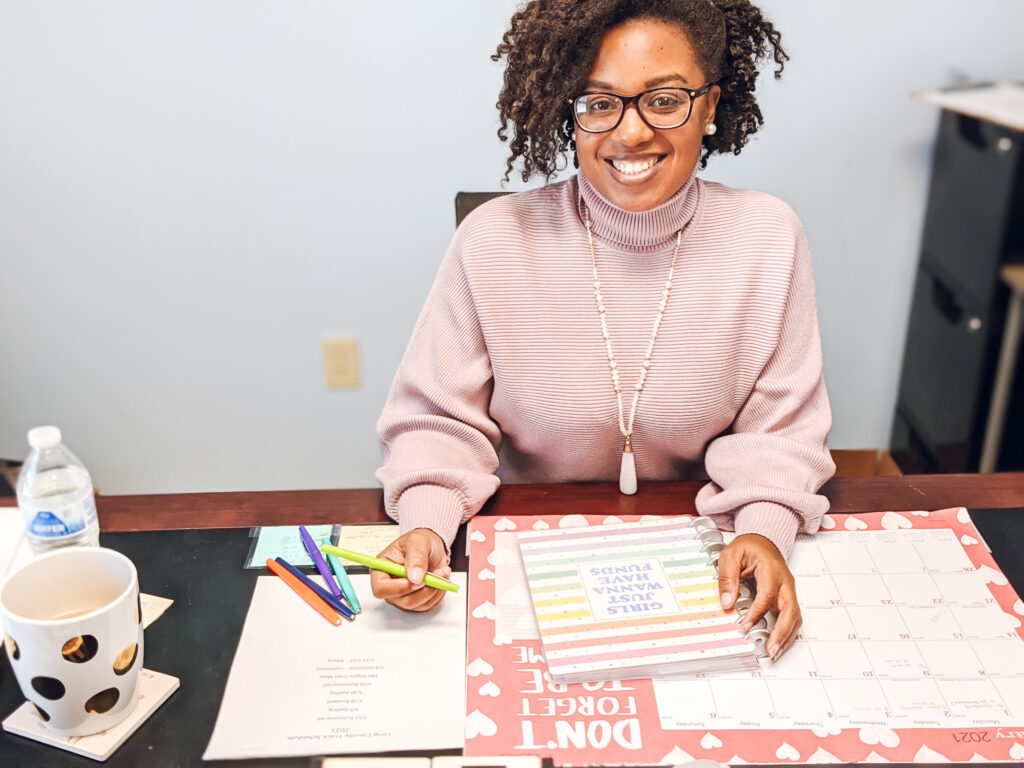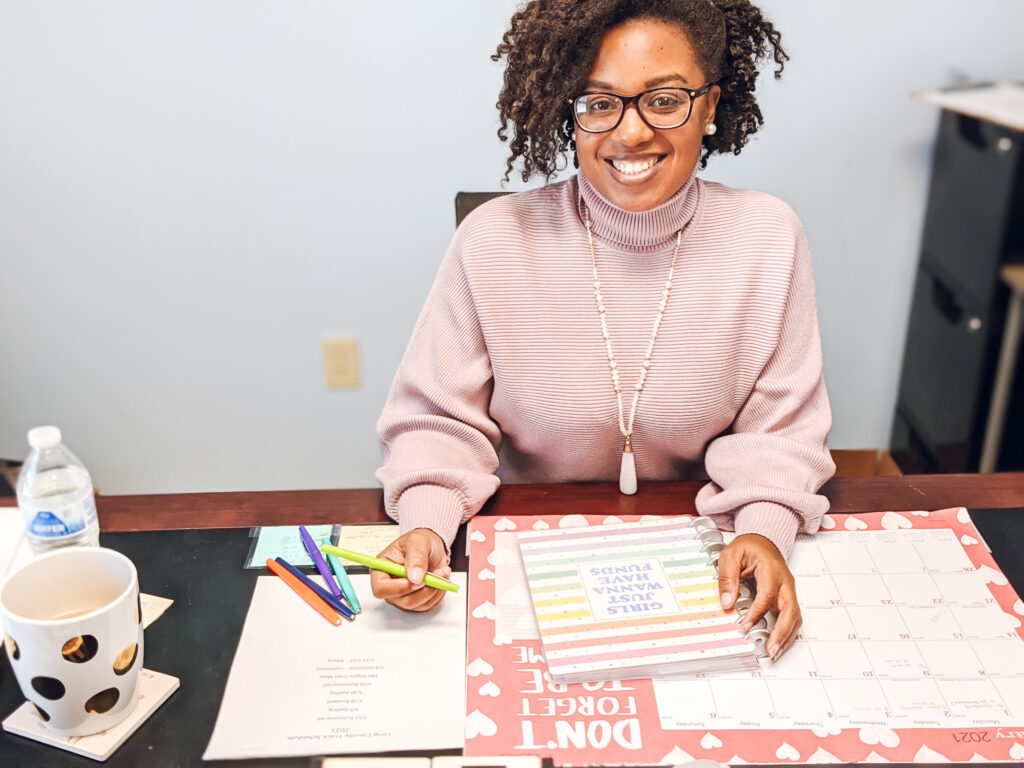 "An hour of planning can save you 10 hours of doing."

Dale Carnegie
If you're anything like me you probably find yourself constantly overbooked. Just this week I had two appointments scheduled on a Monday in two different cities an hour apart. I'm not quite sure how that happened but we definitely missed one of them.
With three kids playing sports, working full-time and trying to maintain my personal life, I had to find a way to keep track of everyone's schedule and ensure that I NEVER double booked myself again.
Here's how I did it and you can do it too!
Get a planner!
There's no way around it. You'll never remember everyone's game schedule, meeting times, parent teacher conference, etc if you don't store the information somewhere!
There are tons of options and styles on the market and while I haven't tried many, I'm a big fan of Happy Planner:
They have a planner theme for every walk of life: budget, fitness, spiritual, and just plain 'ol cute planners. I opted for the budget planner, that way I can have everything in one place, (I'll share my budget tips in a later blog).
They come in three different sizes to fit your personal needs: mini, classic, and big. With four schedules, I went with the classic size because it's small enough to fit in my work bag, yet big enough for me to include everyone's activities on the calendar.
They're disc bound. Meaning I can easily remove and add pages.
I have the option of a vertical or horizontal layout.
Color Code!
Okay, so we got the planner, now how do you remember who has what going on with just one glance? Grab a pack of your favorite highlighter, or colored pens, and assign each family member a color.
My absolute favorite pens are Bic Flair pens.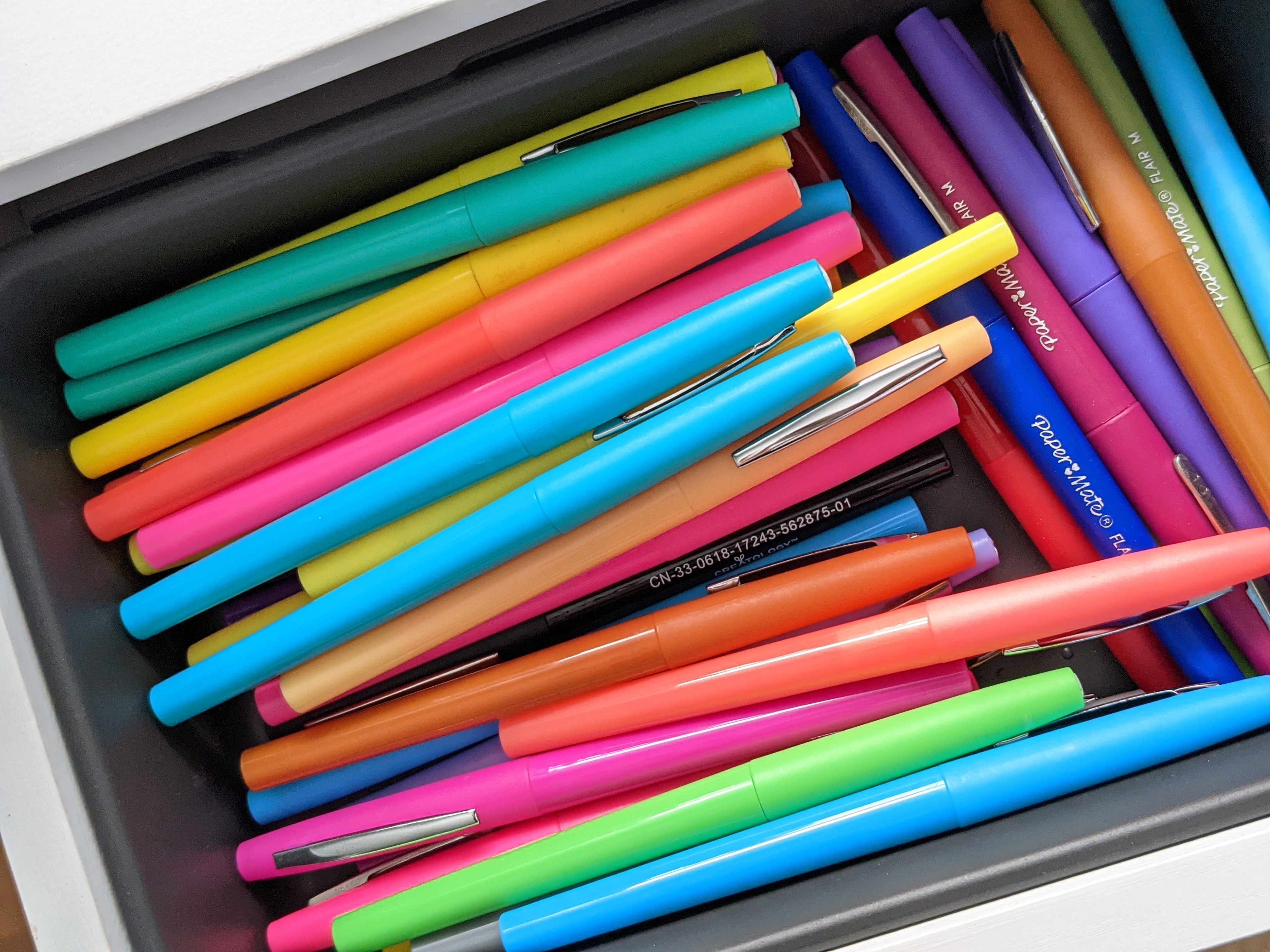 They come in a TON of colors!
They write so easily on planner pages. I never have to worry about them bleeding through the pages, blending with the other colors, or smearing if I accidentally rub my hand across it.
I assigned my kid's colors based on their favorite color. This works for me because none of my kids have the same favorite color. If yours do, perhaps you can assign their colors based on their birth stone color. The first few times of me planning like this I had to create a key in the front of my planner with what color belonged to what family member. Now it's second nature. I can just glance at my calendar and automatically know who has something scheduled for the day without fumbling through schedules and appointment cards.
Set Time Aside!
Using a planner should not be stressful. Isn't the whole point to rid some of your stress? Set a designated time aside where you actually fill in your calendar. Yes you heard me correctly, you need time to plan in your planner! If we don't make things like planner time a priority, it won't get done.
Have Fun!
We've all seen all the cute scrapbook like planners and that's nice and all if that's your style. Get some stickers, washi tape, Sharpies and get crafty. This is for you, so make it your own. I'm more of a functional and practical person so I don't do much in mine except plan but I did invest in some cute Happy Planner sticker books just to add a little razzle dazzle.
Regardless of what collection or style you choose to invest in, they all provide so many ways to make the above tips happen. The planner is the first step. So decide on that first. Don't let it overwhelm you. Enjoy the process. And have a well planned schedule.